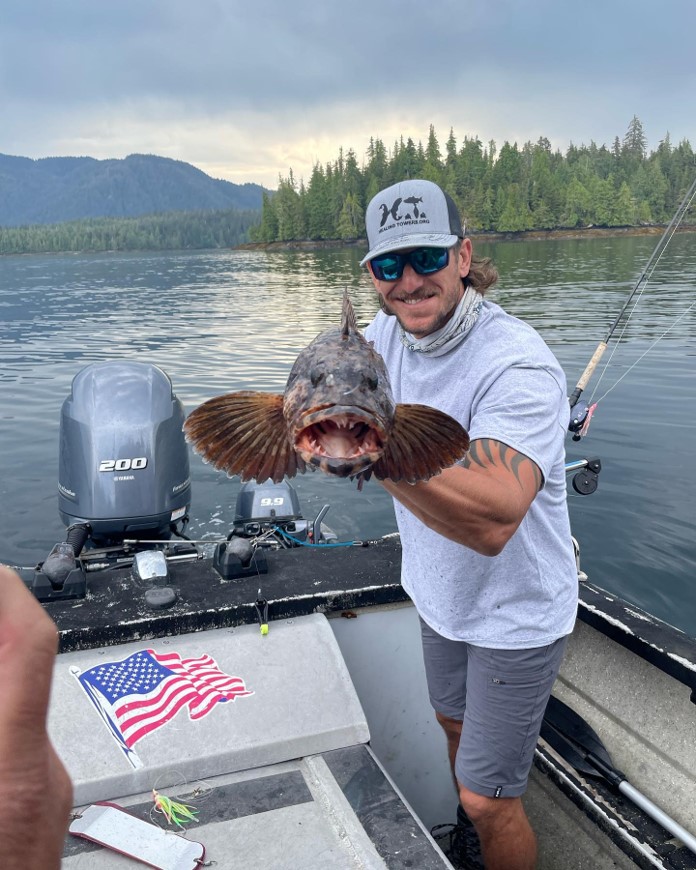 I want to thank you and Garry from the bottom of my heart for the entire week. From the moment I shook your hand hello to when I hugged you good bye the two of you made every moment in-between meaningful and amazing. What you two are doing for veterans at the towers cant be described in words. I showed up in Alaska expecting a guided fishing trip but got so much more instead. The camaraderie, brotherly love, serenity and beauty that yall, Alaska and the HRB provide has been a life altering experience and I am a better man for it. Definitely "no two bit operation!" I can only hope that I cross paths with yall again and that I can even give back 1/1000th of what yall do for the veteran community. Thank you again for a life time of memories!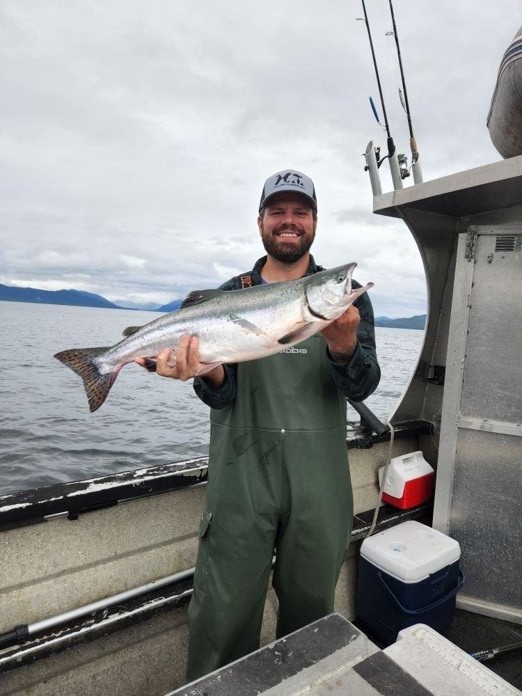 I just wanted to say thank you again for the opportunity to experience what Healing Towers has to offer. Your mission is amazing and what you do truly saves lives. I wholeheartedly believe that Healing Towers has changed my life. My experiences with Project Healing Waters had me considering that I might like to work with the nonprofit sector helping my fellow veterans, and Healing Towers has made up my mind. I am currently an MBA student at Auburn University through the Vocational Rehabilitation program and I am adjusting my path to take classes that will allow me to give back. I think that helping others to heal through experiencing the outdoors is what will heal me, and is what I am here for. once again, thank you so much for guiding me through these experiences.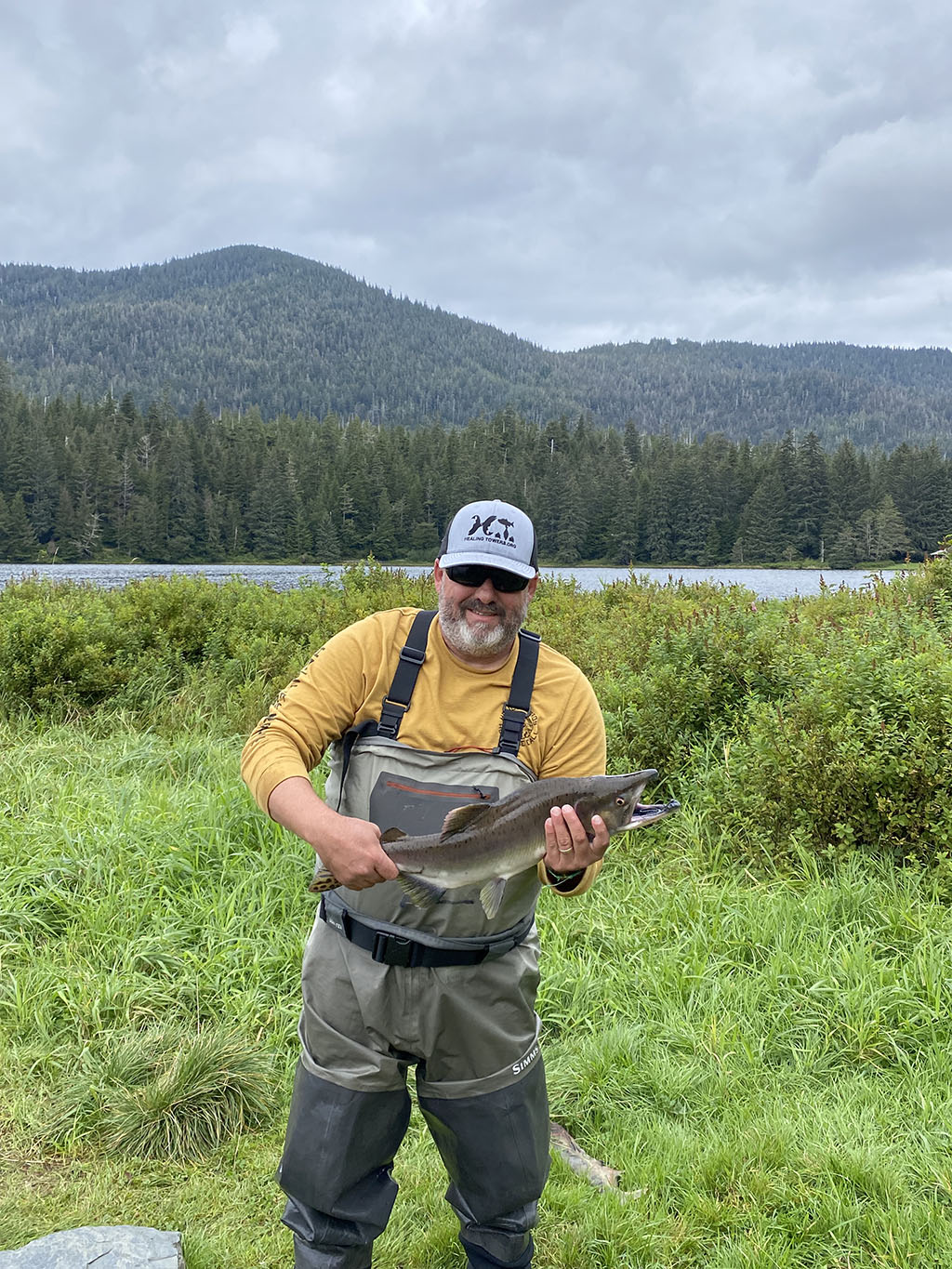 I wanted to say thank you for such an amazing time at Healing Towers. The name Healing Towers is spot on. There is something very magical and rejuvenating about the area. There are no worries and outside conversation while being on the HRB. I was just there in the moment, taking in the most beautiful landscape and scenery that I have ever seen. I came home recharged with a new outlook on how to deal with a lot of my stressors.
In 2010, my 17 year career in the Air Force was taken away from me due to injuries I received. I was medically discharged, and in my opinion, thrown away like yesterday's trash. Among my injuries, I suffered from severe depression and PTSD. I was always angry and lashed out at my family. I never wanted to leave my house or have anyone come over, that included my wife's and children's friends. I could not hold a job because I would get angry at my employers, or I would put myself down as not being the right person for the job. I would always doubt myself, had no self-confidence, and I felt worthless. I always believed my family and everyone else would be better off without me.
In 2013, a psychiatrist I was seeing at the VA asked me if I had ever heard of a program called Project Healing Waters Fly Fishing. At the time I had not heard of them. He sent me a business card of a program lead in the area. I reached out to him, unfortunately I could not meet with him due to distance from where I lived. I had reached out to another program that was a little closer but unfortunately couldn't attend any of their events due to distance. In 2015, we moved to Texas because my family thought it would be better for me and I could change my attitude and way of thinking. After being here for a couple of months, I was still stuck in the same rut I had been in. My wife told I should reach out to PHWFF again and see if they had anything close to me. I did not know that the phone call I would receive would change my life. When I first started to show up at the San Marcos program, I was a very reluctant participant. I would not talk or look at anyone. I showed no emotions at all. Week after week I would show up to fish, tie flies and learn as much as I can. After several months, something changed in me. I caught a little bluegill and was overcome with happiness. This happiness just happened to be caught on film as well and everyone I knew including my wife, were shocked to see a smile on my face. From that day on, my life has changed. I wanted to learn more and get involved with PHWFF. I was given a small task, but that wasn't enough. I wanted to help more participants with their rehabilitation, so I become a volunteer. During the summer of 2018, I filled in as the temporary program lead for the San Marcos program. Our program lead moved up to regional coordinator, and I was named as program lead for San Marcos.
One of the tasks I was given was to attend a rod building class to learn how to build rods. The class is where I first met Duke. At that time, I did not know the impact that Duke was going to have on my life. During the class, I spoke off and on with him, and felt like I knew him my entire life. At the end of the class, he gave me the rod he was working on to take home and finish. That small gesture sent me on a path to a new passion. Rod building has become my new escape and hobby. I have built several rods now and I'm always trying to learn new tricks and techniques. I kept in contact with Duke and a great friendship grew.
Thanks to another phone call from Duke, I didn't know my life was going to change again. Duke had called me and asked if I wanted to go on a hunt in Southern Texas. Of course, I agreed, not knowing that the person I was about to meet was going to impact my life. During the hunt I met Garry. I didn't know who he was or anything about him. As I started talking to him, I get as if I had known him my entire life. I looked forward to speaking with him every night. Near the end of the hunt, Garry pulled me aside and
told me about this place he has in Alaska called Healing Towers. During our conversation, he extended me an invitation to come to Alaska and Healing Towers. I am very glad I accepted the invitation.
Garry, Susan and Duke made me feel right at home and like family. Thanks to them, I have learned that there are people who genuinely care about your physical and mental health and your path to a better life. Thanks to Healing Towers I have found peace.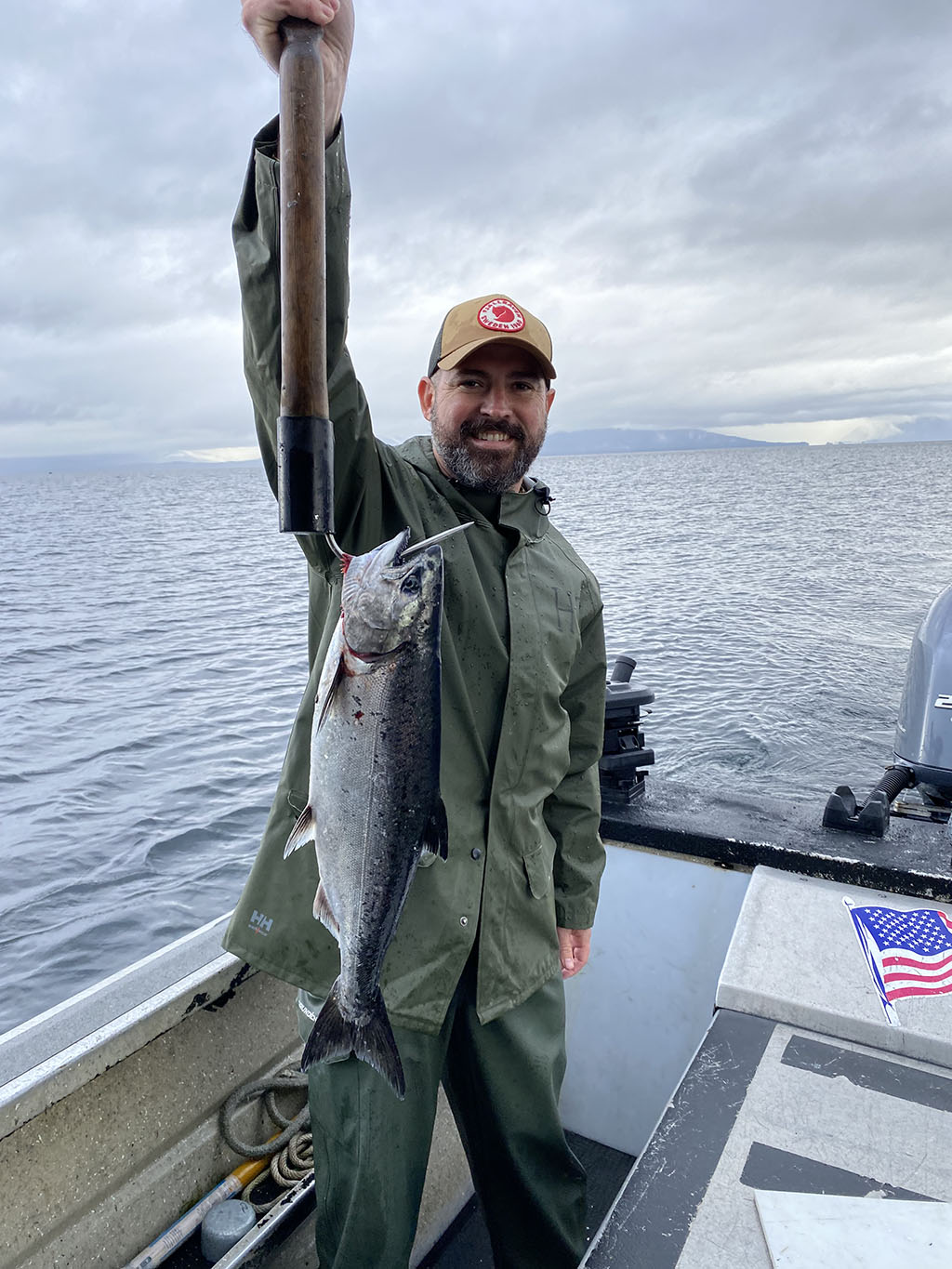 Thank y'all for a trip of a lifetime at a much needed time in my life.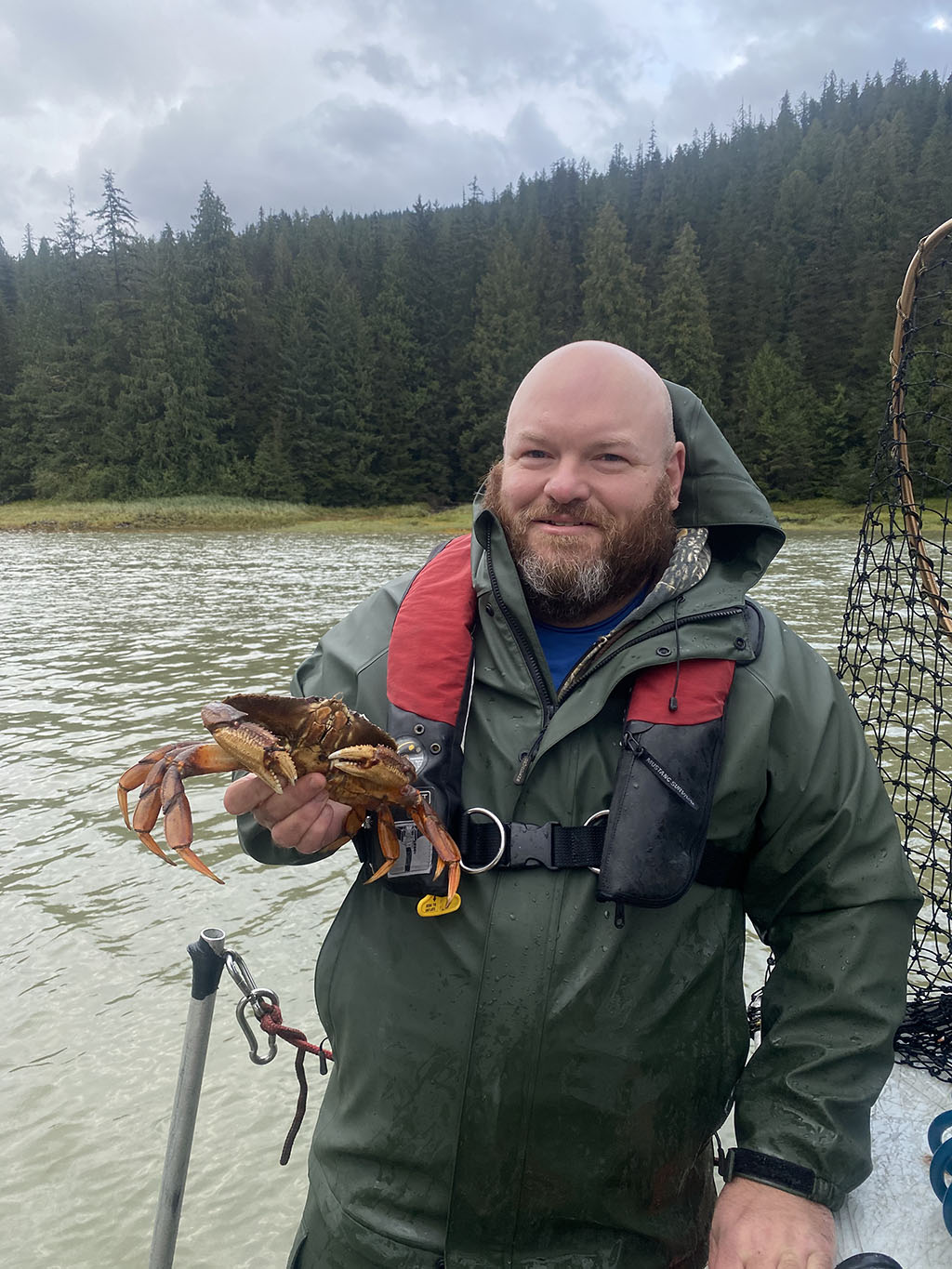 Thank you to everyone involved for this life changing trip. I will remember this experience for the rest of my life.