This group of people are positively impacting the lives of disabled veterans throughout their journey of recovery.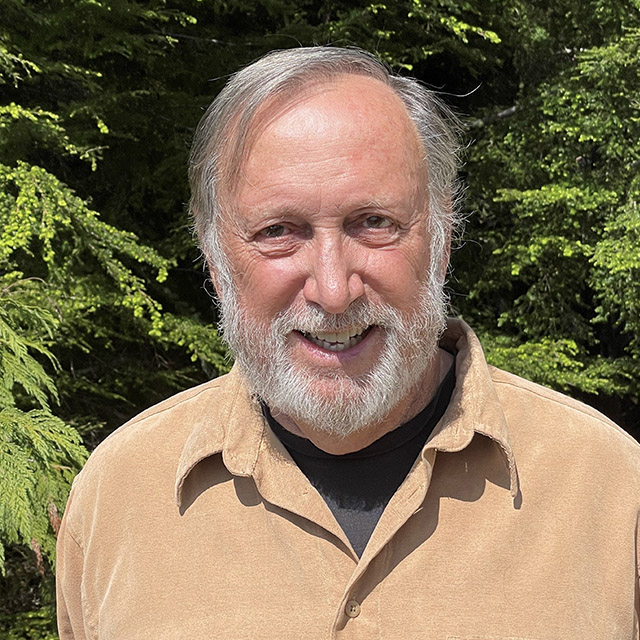 Garry was born in New Rochelle, New York in May of 1943.  He grew up in Rye, New York and attended High School at the Berkshire School in Massachusetts in 1961.  After graduation Garry attended the University of Arizona in Tucson and worked at the Camelback Inn located in Scottsdale, Arizona.  This sparked his interest in hotel administration which he would later study at Cornell University.
Garry served as an Administrative Officer in the United States Army from 1967-1969 during the Vietnam War.  It is here where Garry's compassion for our nations servicemen and women grew.  After his time in the Army, he had a career in the restaurant and hotel business for over 20 years.  Garry's love for boating would eventually lead to him earning his Captains License. Running adventure charters on private yachts from Canada to the Virgin Islands for 15 years.
After September 11th, he saw the effects of war as our veterans returned home from Iraq and Afghanistan and realized that it was time to act.  He wanted to ensure that these veterans got the respect that they deserved and, in the process, wanted to welcome home his peers.
Garry wanted to help with the emotional and physical healing of the veterans and service members in any way possible. His experience as a charter captain naturally led him to nature. His love for fishing and Alaska was a perfect match to by establish Healing Towers in Ketchikan, Alaska. 
Since 2007 Garry and Healing Towers has served over 175 veterans and their family members on a week-long fishing adventure on his 42' Sailing Trawler.  In doing this he has created a sense of family and network community that has allowed our veterans and their families to watch over each other during their struggling times.
Garry's hobbies are boating (1600-ton Masters License) and flying (4 different ratings).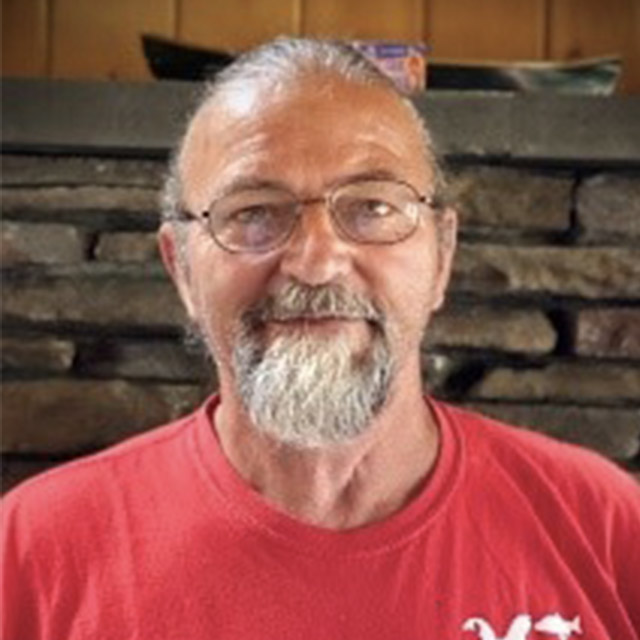 George Draper was born in Greene, Maine and worked with his father in the masonry business before joining the Army as Combat Engineer 12B30, 1977-1984. In his first year George was stationed at Ft. Devens, MA with the 39th Combat Engineers, then spent three years in Germany with the 317th Combat Engineers.
While in Germany George trained himself to run marathons, and started running for the Army every weekend in half marathons, and ran in the 1st Frankfurt Germany Marathon. He was then assigned to 20th Combat Engineers in Ft Campbell, KY, where he went through the 101st Airborne Air Assault School and the Rappel Master course. After an accident when rappelling from a helicopter, Geroge went through Drill Sergeant School at Fort Leonard Wood, MO and made the E-7 Board before leaving the Army in June.
In March of 2007, Geroge found out about PHWFF and became a participant, and eventually a  a volunteer two years later.  He attended their first RC/PL class in MD, and won first place in the 1st year of PHWFF Rod Building Contest and 2nd Place the following year, and helped teach rod building and volunteering whenever possible.
In 2011 George helped start a program called Back In The Maine Stream for disabled veterans.
In 2013 George was New England Regional Coordinator for PHWFF, a position he accepted at the request of Ed Nicholson. Over his 5 years in the position, he grew it from 4 active programs to 18 programs by the time he left.
In 2008 George went to Ketchikan AK., on the HRB (Hot Ruddered Bum) where he met Garry Morfit and started volunteering in Alaska and has been mentoring Veterans on the HRB with Healing Towers for over a decade. George is also a board member of Restoration Inc.
He grew up in the construction field and, as his body broke down due to injuries in the service, he had to change his job profession – starting Draper's Woodworking making Furniture, Wood carving & burning, followed by starting Bear Claw Engraving and Sandblasting Awards and Glass.
George expresses gratitude to those who have helped him and other Veterans, saying…
"I am so grateful that I can start giving back to these organizations that have given so much to myself and so many other Veterans. Veterans helping Veterans! A new world opened for me. I went from never leaving the house or yard to being so busy that I can't find enough time to do everything. I feel blessed to be given this opportunity to be of some service. I am a firm believer in giving back and paying it forward."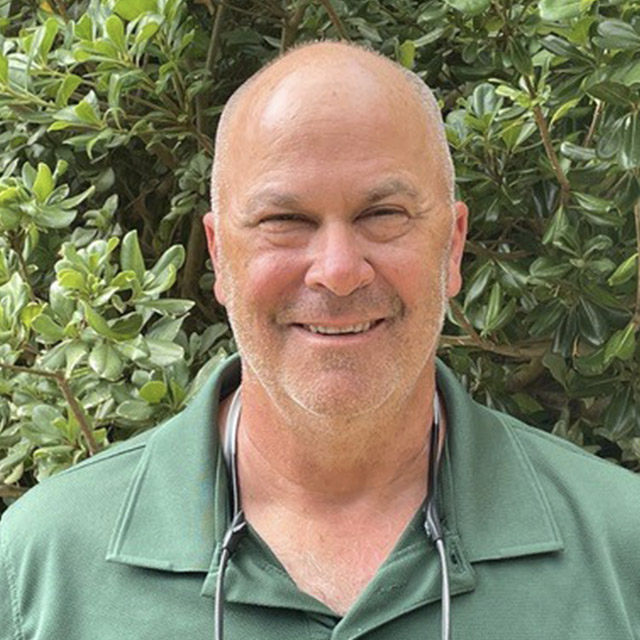 Harry Yates was raised in Athens, Georgia. 
Harry lived on the edge of a large forest as a kid.  He and his friends spent most of their early years in those woods, creeks, and rivers.  From a very early age, he developed a deep respect and love for the outdoors. 
Harry would meet the love of his life in high school, and he started dating Margie during his first year in college.  He and Margie would spend weekends scuba diving in Florida or the North Georgia mountains hiking and rock-climbing.  He would graduate from the University of Georgia and receive his commission from the ROTC program.
He graduated in 1985 and went directly to the Infantry Officers Basic Course.  Later that year, he would marry Margie.
Harry and Margie's first assignment was with the 10th Mountain Division recently activated at Ft Benning, Georgia.  Immediately, Margie was thrown into a leadership role as the only officer's wife in the Company.  She, by default, led the Company Commander's family readiness group.  Both Harry and Margie would quickly learn that the military's combat mission was only part of the challenges placed on military leaders.   "When a Soldier goes to war, his whole family serves."  This lesson is the principle that Harry uses to help Veterans today. 
Harry served in the Army for 28 years.  He rose to the rank of O-6 / Colonel.  During that time, he served almost exclusively in Army tier-one contingency units or deployed.  Much of that time as a paratrooper.  His most dangerous assignments include Columbia, Afghanistan, and Iraq.
Harry's career would essentially end one night with a non-combat-related injury, and ironically it happened in one of the safest parts of SWA.  One evening outside his headquarters, he was struck by a fast-moving up-armored command vehicle.  Luckily, Harry was traveling the following day into Iraq and wearing full body armor.  The doctors believed that his body armor had saved his life.    All bandaged up and limping; he would return to duty several days later.  But unknown to anyone at the time, he had suffered a Traumatic Brain Injury, the Invisible Injury. 
This injury has taken a substantial emotional and physical toll on Harry.  Although he suffers from other injuries, his TBI is the most significant disability.  Harry received care from the Army for many years and was finally medically retired due to his injuries.  He would benefit from many Disabled Veteran non-profits.  On one such event, standing knee-deep in a North Georgia mountain stream with a fly rod and a trout in each hand, he realized this was the best therapy for him.  Later through an exciting set of circumstances, Harry would find his way to Healing Towers.  The Yates family would be changed forever. 
Since 2018, Harry has been the Program Lead for Project Healing Water Fly Fishing Program at Auburn, AL/Columbus, GA.  Today he sits on the Board of Directors of Healing Towers Inc.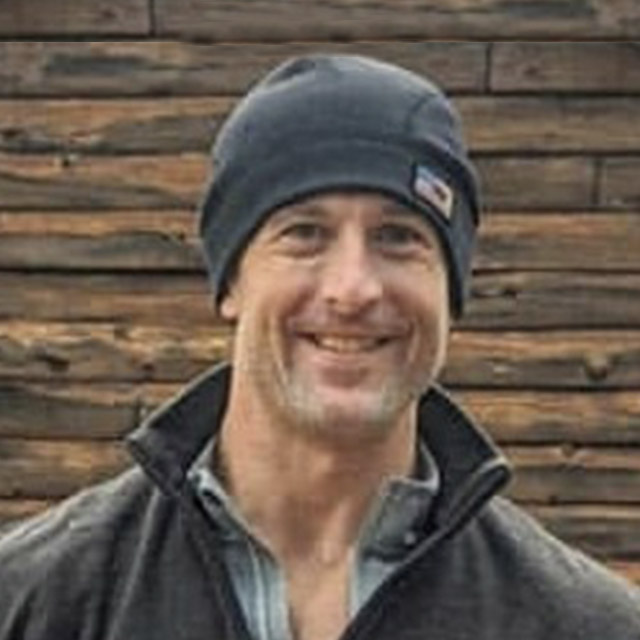 Ceamus was born in Salt Lake City, Utah in October of 1977.  He grew up on Cape Cod, Massachusetts and graduated from Barnstable High School in 1996 before attending college in New Hampshire.  While attending college Ceamus enlisted as an Artillery Crewman in the NH Army National Guard. Upon his graduation from Plymouth State College in 2000 with a Bachelor of Science Degree, Ceamus transferred to the 20th Special Forces Group (Airborne). Ceamus was selected to attend the Special Forces Qualification Course and earned his Green Beret in 2003 as a Special Forces Weapons Sergeant (18B).  
As a Weapons Sergeant Ceamus completed both the Level 2 and Level 1 Special Operations Target Interdiction (Sniper) Courses, Special Forces Advanced Urban Combat Course, Advanced Special Operations Course (level 2), Raven S-UAS Operators Course, and BSR and Griffon Group Tactical Driving Courses. Ceamus conducted multiple deployments to Iraq in 2004 and 2005 before deploying to Western Afghanistan in 2007. On December 7th 2007 Ceamus suffered a severe injury to his Right hand from an ammunition explosion following a tactical operation against the Taliban. At Walter Reed Army Medical Center his passion for fly fishing was rekindled while recovering from multiple surgeries to his hand and the amputation of his right index finger. Once medically cleared to return to duty Ceamus redeployed to Afghanistan in 2009 before completing the Special Forced Intelligence Sergeants Course (18F) in 2010. Ceamus deployed to Iraq in 2011 and completed multiple deployments to Afghanistan from 2012 through 2014. In 2015 Ceamus completed the Special Forces Warrant Officer Technical and Tactical Certification Course and was commissioned as a Special Forces Chief Warrant Officer 2. Ceamus completed the USASOC Jump Master Course and further deployments to Afghanistan in 2016, to Syria in 2017 and 2018, and most recently to Lebanon in 2019.
Fly fishing and the exploration of wild places has been integral to the rehabilitation of Ceamus's physical injuries and an invaluable resource to decompress from the stresses of multiple combat deployments. Ceamus 1st met Garry Morfit as a veteran guest aboard the Hot Ruddered Bum in Ketchikan Alaska in August 2010. Thus began a friendship that has resulted in his involvement and the development of Healing Towers and an exciting new chapter in his life.
Alaska and Healing Towers are a truly magical place where the serenity of the untamed natural world heals not only the physical but the emotional and spiritual injuries inflicted by modern combat and service on our veterans. Ceamus is honored to be a part of this wonderful location, organization and team to aid in the recovery of fellow veterans as it has aided his own.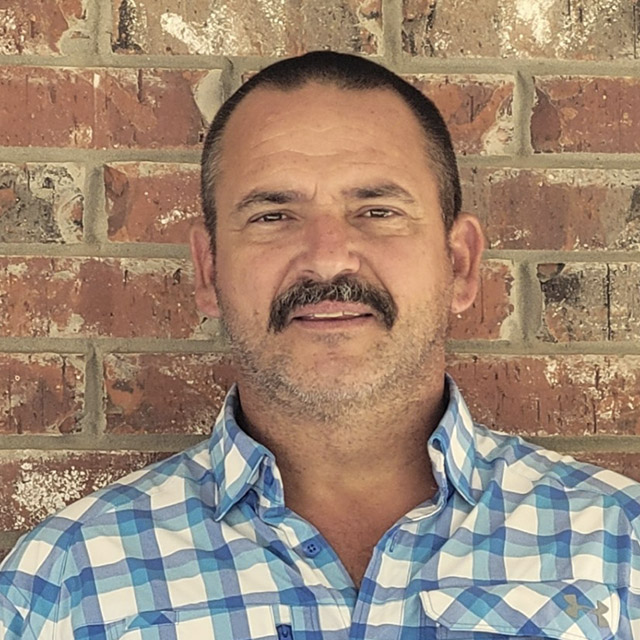 Gene was born in Poplarville, Mississippi and grew up in rural Pearl River County.
Genes Dad taught him to hunt and fish and to do MAN stuff while his mom fine-tuned everything else. Gene graduated from Pearl River Central High School in 1989. From an incredibly early age Gene was fascinated with the Army and Law Enforcement. After graduating Gene joined the Army National Guard as an Infantry soldier and became a police officer. Gene gave 25 years to both occupations and became a vital part in the leadership to effect change in each occupation. During this time he met and married his wife of 32 years Gina. They have two sons a granddaughter and two grandsons!
While deployed to Iraq in 2005 in the Hilla and Anbar Province Gene was awarded a Bronze Star. His unit was tasked with daily combat operations against a deeply embedded enemy to regain control of our local area of operations, re-establish and jumpstart the local economy, stand up the local government leaders for their first elections in the Hilla & Anbar Provence. In addition, Gene formed a train the trainer group called Tiger Team. They would identify key Iraqi police officers and would train those police officers to become trainers for their local police. These types of actions assisted greatly when they turned over control to each local leader. While in Iraq, Gene sustained several physical during that deployment that would take its toll on him after several years of surgeries and battling PTSD.
Gene's law enforcement career started out as a corrections officer for the Harrison County Sheriff's Department. Two years later an opportunity opened for Gene to be hired as police officer for the Gulfport Police Department. After completion of the police academy Gene worked the streets for several years and waited for a K-9 position to come open. Finally, one door of opportunity opened for Gene to join the ranks of the elite K-9 Team in Gulfport. While serving as a K-9 officer Gene became a trainer and mentor to other K-9 officers across the state. Gene was assigned to a criminal interdiction team with the DEA to target criminal activity traveling the highways and Interstate. In 2003 Gene was awarded officer of the year by the American Legion. After His deployment in 2005 Gene was unable to physically be an effective K-9 officer. This led to his retirement in 2012.
In 2012 Gene became involved with Project Healing Waters Fly Fishing. 2014 While participating at a PHWFF event in Baldwin Michigan hosted by the Flint Rainbow Club. Gene meet David Folkerts for the first time. David told Gene the night before leaving Michigan that he was going to send me on a trip to South Texas. That is where Gene meet Garry Morfit. This trip ended with Garry inviting Gene to his place in Alaska to go fishing. 2015 Gene found himself in Ketchikan Alaska as promised by Garry. While at Healing Towers Gene was exposed to some of the most awe-inspiring sights and adventures that he could have never imagined. Being introduced to wonderful people such as the Powell's from Healing Waterfalls and many other good people along the way. This has assisted with Genes in his new mission to help other veterans that were once just as down and out as he was until discovering Healing Towers. Gene now mentor's other veterans on these same trips that once saved his own life by serving as a mentor and as a Board of Directors member. 
When Gene is not in Alaska, he and his family work a small honeybee farm located in South Mississippi. For fun they chase speckled trout and Redfish on the fly in the Gulf of Mexico.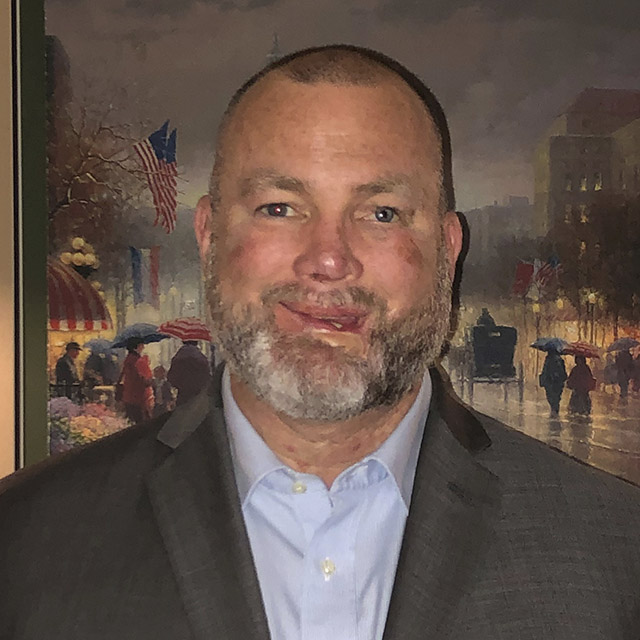 Retired Staff Sergeant Robert Bartlett has been involved with veteran programs since early on in his injuries. He was wounded in combat by a bomb in May of 2005, and the shrapnel would penetrate and destroy parts of his face and hands. He received third degree burns to his face and hands that would leave behind permanent nerve damage, the loss of an eye, teeth, and bone. Due to his collapsed lung and internal bleeding, he would have three near death experiences (NDE). The doctors revived him three different times over five days the last time being at Walter Reed. Robert would spend the next four and a half years receiving surgeries, and recovery and a lot of time with veteran non-profits.
His new injuries did not stop Robert's sense of mission to serve, though he could not serve in combat, he could serve at home helping veterans around him. He would share his life after death experience and his conversion to his faith. His began sharing his experience with war in Iraq and his near-death experience. The mission for him now was to encourage US civilians to support of service members when they come home, especially the wounded and families of those killed in action. He tried to inspire many and one day he did with Garry Morfit to start Healing Towers, and Alaska experience that catered to healing the wounds of veterans. Now Robert Bartlett sits now on the board of Healingtowers.org.
He is the recipient of over 12 military awards to include a Meritorious Service Medal, and Purple Heart. His civilian awards include: Warrriors Medal of Valor from the Native Americans, Soldier of the Quarter from the American Legion, Brain Injury Society Award, Patient of Courage from the Society of Plastic Surgeons. His story has inspired many to write about him in three books, and a poem by Albert "Burt" Carey Caswell read on the floor of Congress.
Most of all he is a husband, a father growing in his Catholic faith and living for those who did not come home from war. He tries to inspire American society to do great things by helping those in need around them especially the Veterans.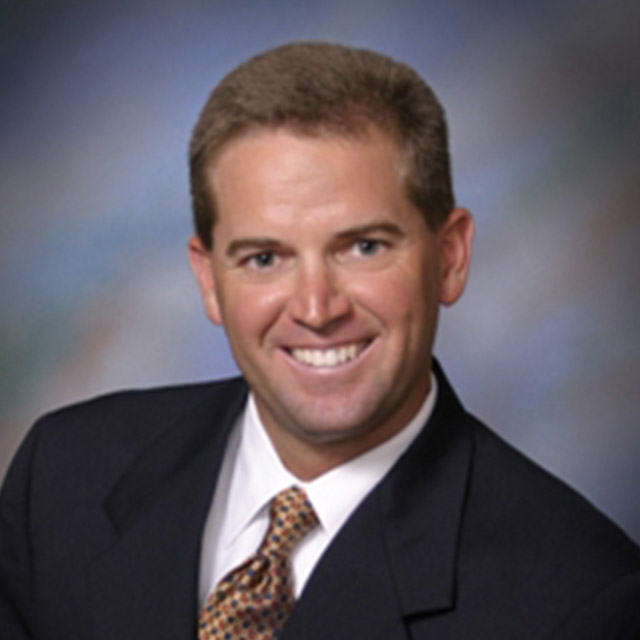 Clay Brooker is originally from Miami, Florida, and he attended college at Princeton University, graduating in 1991 with a Bachelor of Arts degree in politics.  Thereafter, he attended law school at the University of Florida, graduating summa cum laude in 1994.  Clay is licensed to practice law in Florida, and he has been actively doing so for 27 years.  His practice primarily focuses on land use, zoning, and real property litigation.  Since 2010, he has been certified by the Florida Bar as a specialist in city, county and local government law.  Clay is a life-long boater and enjoys taking his boat, a 26-foot center console named the Carolina Girl, out on the waters around Naples, Florida, where he lives.  Clay is married to Lauren (who hails from Winston Salem, North Carolina…..hence the name of his boat), and they have one daughter (Taylor, age 11).
We Need Your Help
While we've done our best to provide the essentials for our visiting veterans - lodging and an gear-and-ship included Alaskan fishing trip - the fact is that our program only continues with the support of patriots like yourself. Donate today and know that you are helping to pay for a once in a lifetime trip for a veteran who needs it!